MEET OUR

GUESTS!
Prepare to be amazed at KingCon 2023, where we've assembled a diverse lineup of guests, including talented illustrators, builders, makers, astrophysicists, NASA scientists, celebrities, and voice actors from your favorite shows and movies – there's truly a guest for every interest, making it an event not to be missed!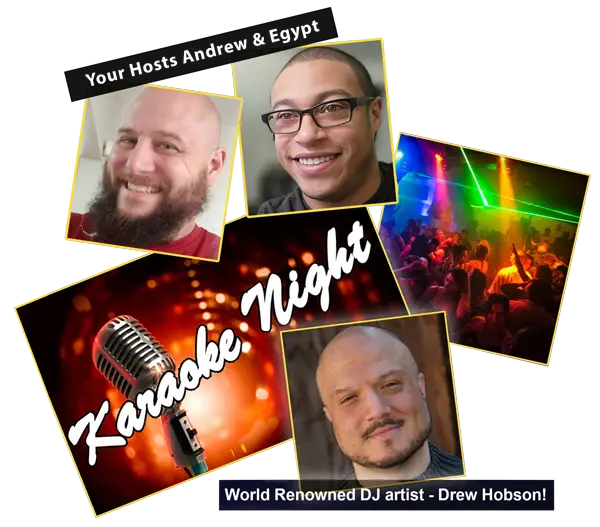 VIP PARTY!
Friday, October 27th, 7pm - 11pm
Join us for an electrifying VIP party at Kingcon NW! Brace yourselves for a night filled with excitement as we present the dynamic duo of hosts, Andrew and Egypt, alongside the sensational DJ artist Drew Hobson. But that's not all! We've got a surprise comedian in store, a chance to belt out your favorite tunes with karaoke, dazzling dance moves, mind-boggling trivia contests, get a drink at the bar and have the incredible opportunity to meet our VIP guests in person.

Mark your calendars for Friday night, from 7 pm to 11 pm, and head over to Delancey's on Third in downtown Renton for an unforgettable experience. Secure your tickets today and be part of the epic celebration!
MY PARKER PROJECT
KingCon proudly supports My Parker Project, a non-profit helping families facing childhood cancer. Our special guest, Steven C. Smith, a NASA Education Specialist, battled cancer in 2022 and is now in full remission.

To express our gratitude for all the time Steven has given us, we're offering posters and badges designed and signed by Keith Tucker, the renowned Warner Brothers' illustrator. All proceeds will benefit My Parker Project. Meet Keith Tucker, one of this year's amazing guests, at KingCon 2023 for autographs and more.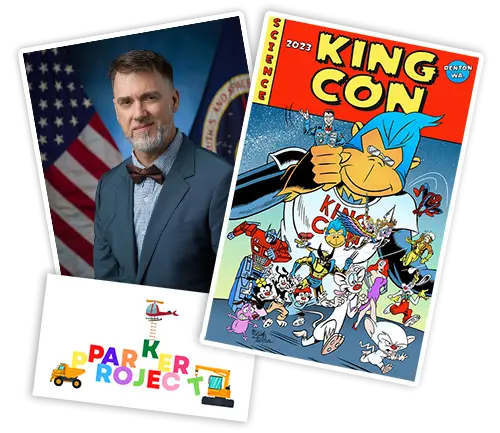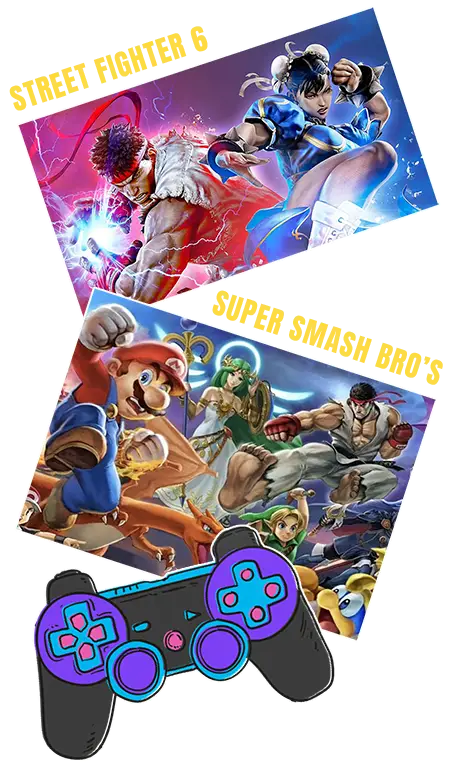 THE ULTIMATE VIDEO GAME COMPETITION!
Join us at Kingcon NW, where we're hosting a regional video game competition featuring Street Fighter 6 and Super Mario Brothers. Whether you're a seasoned player or a newcomer, you can enter the bracket for either game and showcase your skills for a chance to win exciting cash prizes. First place prize is $400.


To participate, all you need is a ticket to Kingcon, and entry to the tournament is absolutely free. Sign up below or at the door.

The action kicks off on Saturday, October 28th, 2023, with the Street Fighter 6 tournament, while both Smash tournaments will feature Pools and Top 8 Finals on Sunday, October 29th, 2023. Don't miss out on the gaming excitement – secure your spot by registering online or at the event with your Kingcon day-pass.
TAKE A WALK THROUGH THE




EXHIBITION HALL

The KingCon exhibition hall is the vibrant heart of the event, bustling with an array of vendors, artists, non-profits, and special guests, creating an immersive experience for attendees. As you wander through the hall, you'll discover an eclectic mix of vendors offering unique and collectible merchandise, from rare comic books to handcrafted cosplay accessories. Talented artists showcase their creations, providing an opportunity to purchase original artwork or even request custom pieces.

For fans seeking a personal touch, our special guests are on hand, ready to sign autographs and share insights into their creative worlds. The exhibition hall at KingCon is where passion, creativity, and fandom converge, making it a must-visit destination for all attendees.